We're the Belma Boutique Agency.
Think.
Create.
Grow.
Belma is your trusted partner that can provide tailor-made solutions so that you seamlessly move on to the rest of your company's functions and requirements.
WE, BELMA, THE HUMAN-CENTRIC BOUTIQUE AGENCY IN GREECE, COMBINE SALES AND DIGITAL MARKETING AS A HOLISTIC APPROACH TO HELP YOU ACCELERATE YOUR BUSINESS AND GROW YOUR REVENUES.
We are committed to delivering a positive and long-lasting impact. Need business development solutions?

01 // Services
What we do
Our team listens carefully so to transform your business goals into growth. We implement a single project or work together in a long-term partnership engaged in custom strategies and tactics based on Digital Marketing and Sales.
Your needs drive us to bring results.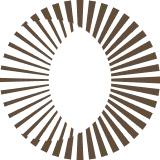 We build, grow and support your online business profile.
–  Strategy
–  Social Media Marketing
–  Online Advertising
(SEM, PPC)
–  Content Management
–  Email Marketing 
Design gives the appearance above your brand's behavior.
–  Logo Design & Branding
–  Web Design (with collabs)
–  Creative Strategy
–  Digital Assets
(Posts, GIFs, Banners)
–  Print
(Brochures, Banners, Flyers)
Our team works with a wide variety of technologies and methods.
–  Website
–  E-shop
–  Mobile Apps
–  Page Speed Optimization
–  Web Maintenance
–  Hosting & Support
We undertake sales development services as Part-time Sales Representatives. 
–  B2B
–  Seeking new business opportunities 
03 // Showcase
Latest
projects
We design and develop assets based on unique patterns to match your brand.
Explore some of our latest projects.
04 // What the say
Our clients describe us as a team
that creates excellent,

and more than promised, results.
Our very best outsourcing partner that has become an integral part of our dailly comunicational operation.They deliver in time, with proffesionalism and on target. BELMA has become a 'trusted communication partner ' in making our visions work.
Great professionals with excellent sense of customer support. Belma is responsible for all the digital marketing for our brands. They keep customer's needs as a priority, trying to guide them for the best result. Amazing team and approach!
05 // Let's Collaborate
Ready to

work with us?