Our people can transform your business goals into digital growth strategies by implementing a single project or working together in a long-term partnership. Whatever your need, however big or small your company is, we are here to bring results.
Our team consults, designs, and develops, software solutions that work to deliver digital success! We work with a wide variety of technologies and methods.
–  Website
–  E-shop
–  Mobile Apps
–  Web Maintenance
–  Hosting & Support
–  Page Speed Optimization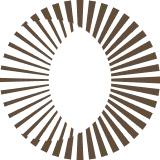 We are social experts who build, grow and support your online business profile. We are here to plan, implement, monitor, and optimize every step we take.
–  Strategy
–  Social Media Marketing
–  Online Advertising
(SEM, PPC)
–  Content Management
–  Email Marketing 
We have the expertise in identifying potential markets for your company's services & products. We do lead research and develop them along the sales cycle toward closing.  
Outbound Sales Prospecting [contacting prospects through cold calls & emails | reaching out to new leads | presenting company to potential customers | preparing quotas | closing new deals
– Seeking new business opportunities
We create visual assets for advertisements, branding, and different promotional activities. Our goal is to improve your brand's perception, visibility, and commercial success. 
–  Logo Design & Branding
–  Creative Strategy
–  Digital Assets
(Posts, GIFs, Banners)
–  Print
(Brochures, Banners, Flyers)